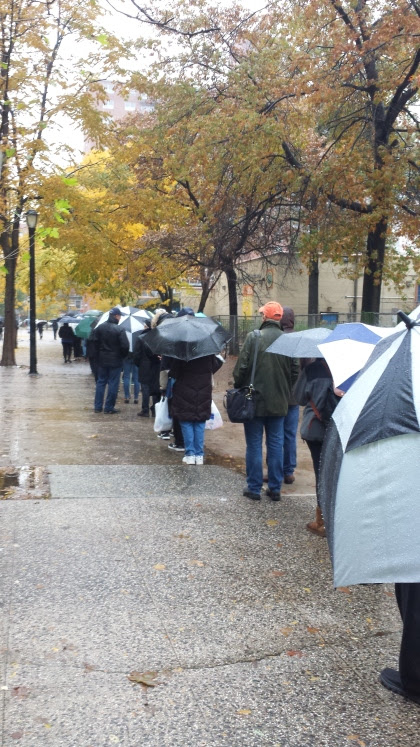 The soggy shoppers were determined. Nothing would make them leave, get out of the rain, allow anyone to get in front of them. Mostly, they were civil. There was tension in the air though, and very few would meet the eyes of anyone they didn't know.
One woman confided in her friend that she was wearing adult incontinence underwear. She also carried a boatload of snacks. Just in case.
One man had two super-sized bodyguards with him. Their eyes were cold.
A passer-by asked his companion, "What on earth is going on?"
She sighed. "The new iPhone is out."