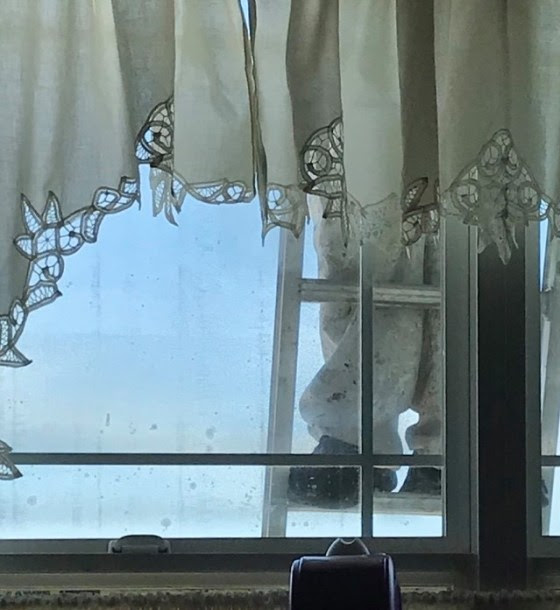 Elise opened her eyes, groggy from her afternoon nap. At first she thought she was still asleep, dreaming, as she took in the ladder propped against her window, and the feet and legs she saw.
Her eyes traveled up the legs. The rest of the–man?–was concealed by the curtain. The feet weren't moving. Neither up nor down. Could he see her? She flipped the afghan over her legs, made sure her robe was closed.
Eyes wide, she watched as one of the feet drew back, hesitated, and then swung hard into her window.