I'm sorry to have missed last week. I had a bad couple of weeks in my ongoing struggle with my achey breaky back, but things are looking up now–until the next episode. Truly, I missed reading all the intriguing stories that are created, all different, from the same post!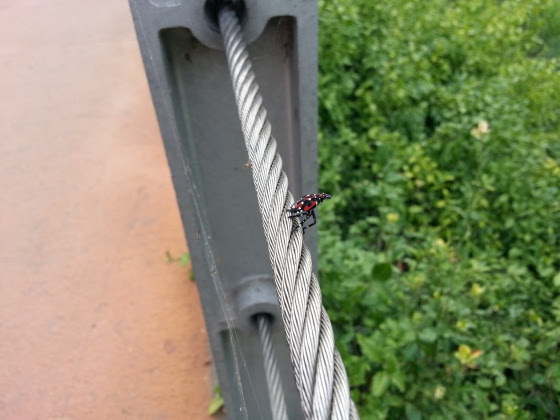 Iggy stopped to rest. His legs trembled with fatigue. He was parched for a drop of water. After a second, he fluttered his wings again and resumed his endless journey.
"Only a few more steps, and then I can rest," he thought, his little heart pounding. With incredible effort, he took one sideways step, then another, and another.
Just as he got to the hole, the cable started to move. It rapidly took him right back to where he had started.
He took a breath, fluttered once, closed his eyes, and died.