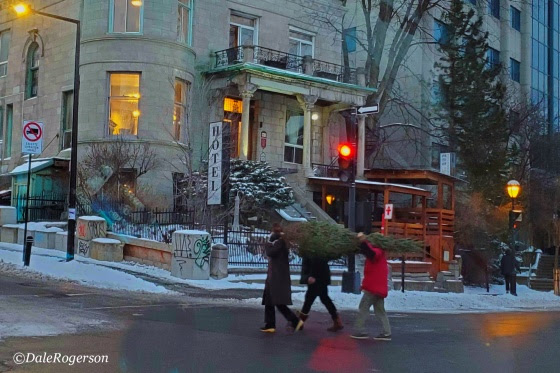 "How much farther?" Chuck carried the top of the tree.
"We just need to go to the alley and the delivery entrance. Almost there," answered Sam.
"Do you think they'll notice the rusty branches?" Bert was worried, as usual.
"Nah. Better an old tree than no tree." Sam, always positive.
Chuck wasn't so optimistic. "We're going to get in trouble for this. The Boss won't like it."
"Turn right! There, we made it." Sam led the way to the employee's lounge, where some maids started singing "Oh Christmas Tree."
Even The Boss helped decorate it.