Writing Prompts: Children's Stories
(Your dog begins speaking in a human voice one morning.)
They named him Sproing because it's what he did. Besides, he was born in the spring, and he was a Springer Spaniel. So. Sproing!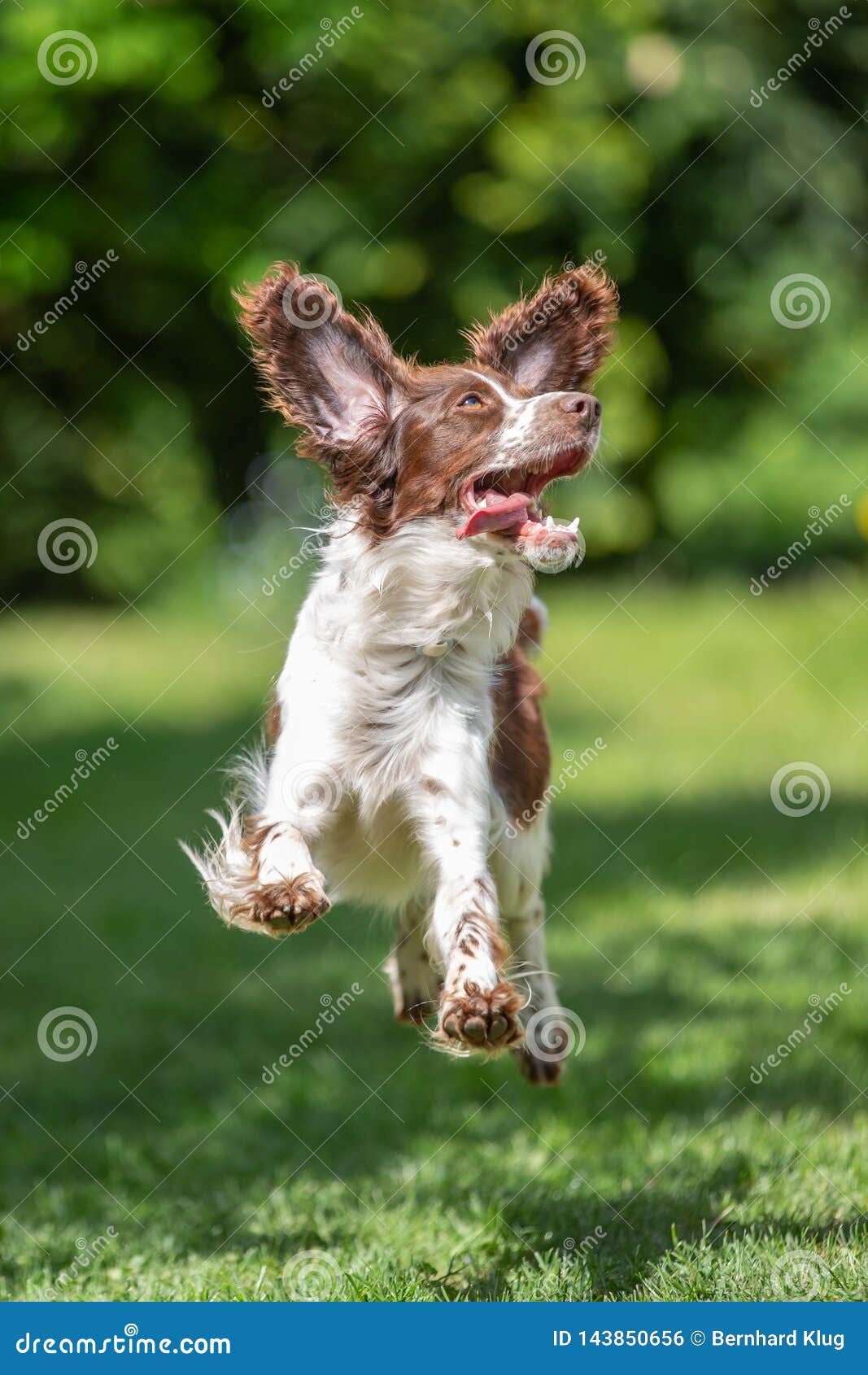 Jilly wanted to name him Joy, but Billy put his foot own. "That ain't no name for a dog, 'specially a boy dog!" So, Sproing it was.
He was, indeed, full of joy, that dog. He loved life. He loved his people. He loved everybody, really. He'd have made a lousy guard dog.
His kisses were sloppy, but Jilly and Billy (yes, they were twins) didn't mind.
Every day with Sproing with a good day.
Until the morning Billy opened his eyes because–dog breath. Right in his face. Sproing stood spraddled over him, his wet nose touching Billy's. Sproing said, "You plannin' on gettin' up sometime today?"
Billy squinched his eyes shut, shook his head, reached out to make sure he wasn't dreaming. Sproing was there. "Billy? You okay, man?"
"Wha–how–when–Hey! Dogs can't TALK!"
"Huh! Well, I've always wondered if I were really a dog!"
"Nope!" declared Billy. "Not happenin.' No talking dogs!"
Sproing grinned. "You wanna go ask Jilly?"
"Don't GRIN at me, you mutt!"
Sproing took Billy's pajama collar between his teeth, pulled him off the bed, and trotted down the hall to Jilly's room. The door was partly opened. Sproing nudged Billy into the room where Jilly sat on the edge of her bed, looking gob-smacked.
"Jilly? You awake?"
"BILLY! Did he–um–TALK to you?"
"Yeah. You?"
"Uhuh." Jilly nodded her head. Sproing jumped up on the bed, sticking his nose under Jilly's arm. Pushing through, he licked her chin and she scritched his ears.
"What'll we do?"asked Jilly. "Mom and Dad will never believe it."
"They'll have ta believe it when they hear it. C'mon. Time for breakfast."
They trotted down the stairs, thundered into the kitchen. Sproing whined and jumped, begging for a piece of bacon. He snapped it up, went to his food bowl and gobbled down his breakfast. He never said a word. Of course he didn't.
Billy and Jilly looked at each other, mirror images except her hair was long, curls bouncing off her shoulders. She raised her eyebrows, he shook his head. Mom laughed, watching them. "What are you two talking about?"
"Nothin,'" (Billy). "Right. Nothing," (Jilly). Finishing their eggs, they took their dishes to the sink, pushed in their chairs. "Okay if we go outside?" asked Billy.
"Of course," answered Mom. "Take Sproing, okay?"
"As if," thought Billy. Sproing always went out with them.
Once out of earshot, the twins, hands on hips, glared at Sproing. He sat, tail curled around his feet, and grinned back at them. "What? You guys have something' to say to me?"
"Why didn't you talk to Mom? Why didn't you say somethin' while we ate?"
"Billy, grown-ups can't hear us dogs. We all talk, but just to kids. It's one of the best-kept secrets of all time. No grown-up even remembers dogs talking when they were kids. It's like they have brain-freeze. They can't see the fun stuff any more."
"So–you mean we have to keep it secret? They won't believe us?" (Jilly)
Sproing's ears quirked. "Rrrrr-OWF!" he barked. The twins turned to see what he was seeing, and they saw the neighbor lady, Mom's friend, coming across the yard. "Hey, guys! What're you up to?" she greeted them.

"Uhhh, nothin.' Just standin' here talking' to Sproing." Neighbor Lady laughed. "And I'm sure he answers you, doesn't he?" Laughing again, she walked up to the front door, waved at them, and entered when Mom opened the door.
Sproing grinned. "Told you," he said.