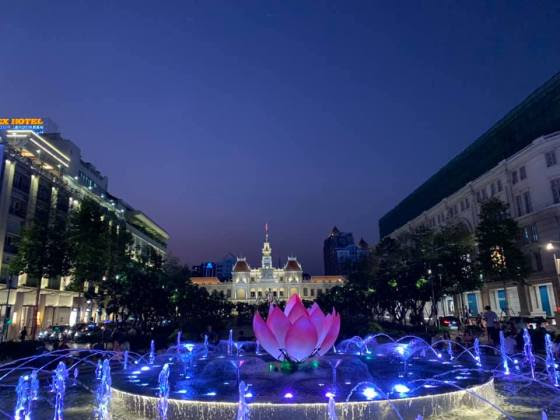 Zing and Zang stood transfixed at the beauty of the enormous flower in the midst of the fountain.
"Zing, the's the BIGGEST flower I've ever seen!" Zang's voice was filled with awe.
"Yes. Yes, I think it is for me, too. I wonder how they made it grow to be so HUGE!"
A woman standing nearby glanced at the two strangers. "Surely you know it's not a real flower," she said.
Zing and Zang sagged in disappointment. They flashed to invisibility, shocking the woman who had burst their bubble.
"Well, my goodness!" she said. "Some people!"