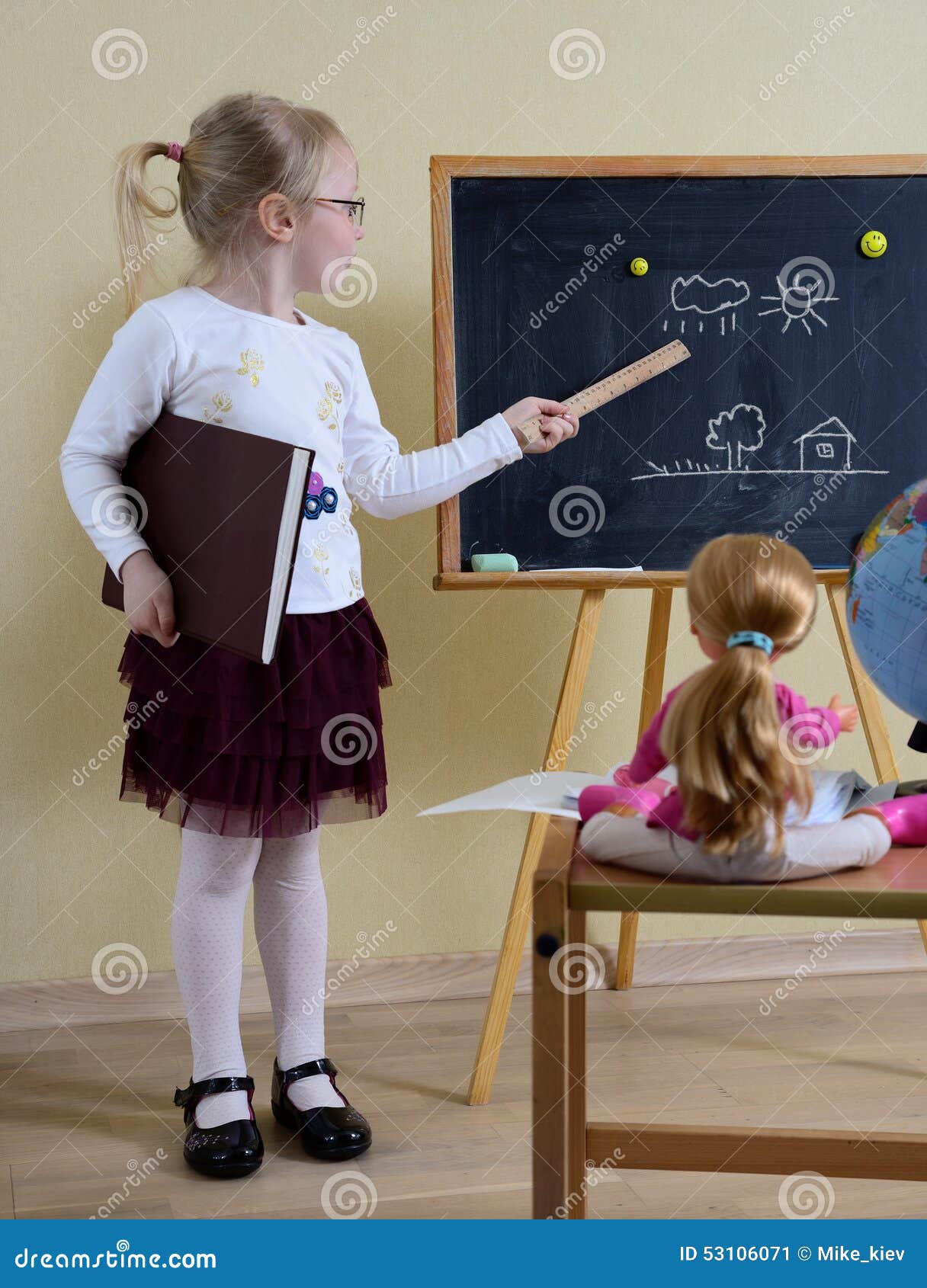 Do kids pretend these days the way we did when we didn't have fancy toys? I hope so. I know my grandkids pretended when they were younger.
I liked playing house, but even more than that, I loved to play school.
I always wanted to be the teacher.
I wasn't very old when I got my first opportunity to actually be a "teacher's helper." I was 8 or 9, and I was a fast reader. I would finish the reading assignment and whatever written work quickly. Seeing my boredom, the teacher asked me if I would like to help some of the other kids who struggled with reading. Oh, you betcha! And my "students" didn't seem to mind, which I find a bit surprising on looking back.
When I was 12, my preacher-dad told me I was going to teach two-year-olds in Sunday school. That was a "learn-as-you-go" experience. I discovered, before much time had passed, that two-year-olds were cute and fun, but I didn't have the patience one needs to actually teach them. They loved singing, so we sang. Everything from Jesus Loves Me to "I'm a Little Teapot." The teapot wasn't especially spiritually enriching, but it helped to pass the time 🙂
When I was about 16, I was a camp counselor one summer. My girls were 13-14, and I enjoyed that a lot. One can actually have intelligent conversations (well, sometimes) with kids that age.
Then I went to college, and teaching was put on the back shelf. I'd hoped to major in applied keyboard, but I didn't have the natural talent or the training for that. One of the music staff suggested I think about teaching music instead of doing music performance. Brilliant. That became a minor, while Bible and English were my majors.
After graduation and, a week later, marriage, I was soon involved in teaching elementary school music, as well as English, which became my first love. And I naturally progressed from the elementary grades to the high school. There is nothing quite as rewarding as seeing the light go on for a single student, or even a group of students, which does happen.

All the while, I was teaching in Sunday school, gradually working from high school to adult women; also, I was privileged to speak now and then for seminars and conferences.
Now I'm old, and I'm delighted to still be teaching. I get to teach a women's Bible study at my church, which has been interrupted by Corona. That will pass, though, and I'm looking forward to being free to gather again.
I also get to teach high schoolers in a homeschool co-op our church hosts, also interrupted by the virus. Not sure what's going to happen there, with the end of the school year being so close.
As you can see, today's one-word prompt sent me down Memory Lane. My family has several teachers–it must be in the genes 🙂 I love to teach.