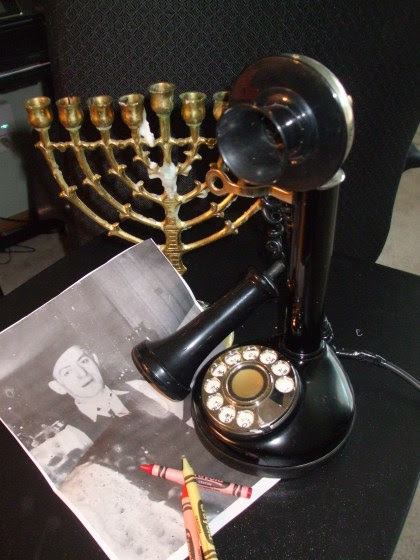 "Oma, who is this man in the picture?" Benjamin always, always had question.
"Benjy, it is my son, your father, Schlomo."
"Where is he? I would like seeing my father."
"Ach, Benjy, your papa is with God. Someday you will see him."
"But why? What happened?"
Oma's eyes filled with tears. Always, Benjy's question brought tears.
"He died in one of the camps during the war, Benjy. Because he had a menorah. God knows how he got it."
'May I color him, Oma?"
" Benjy, color him alive." Benjy set to work while Oma went to answer the telephone.