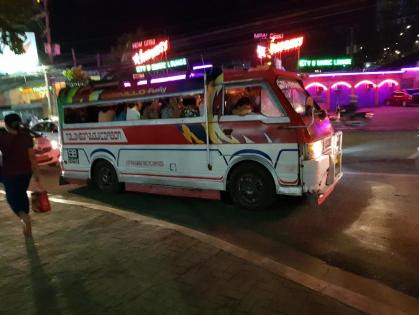 The tourists were given headsets that would translate the tour guide's spiel into their own language. They couldn't see the guide. They were told that they were listening to a pre-taped session from another bus.
As the bus pulled away from the curb, all the riders heard a harsh voice commanding "SILENCE." Startled, they began to question each other. A shot crashed through a window, and an elderly woman slumped into the aisle, dead.
"Better. No talking. Listen, Obey. You may live. Do as you are told. Do not question."
That bus disappeared. So did tourism in that country.