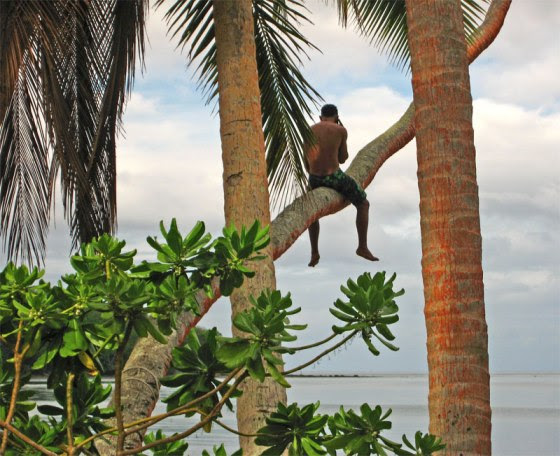 Haruki stayed hidden in his cave on the island for many long days. He lost track after a while, and when he knew he would die if he didn't find food, he began to venture out every few days.
The quietness bothered him. For endless months there had been bombs, screaming, bleeding, and rifle fire. Now, the silence was eerie.
One day, he dared to climb a tree that leaned far out over the water. He watched for hours. Nothing. No Japanese, no Americans.
Back in his cave, sleep eluded him.
Was the war over?
Note: The last known Japanese soldier to be found was Hiroo Onoda. He walked out of hiding in 1974, nearly 30 years after the war ended; he died in 2014 at age 91. He stayed hidden rather than to risk the total loss of face in being captured by the enemy.

Note #2: I chose to see him as peering through small binoculars rather than using a cell phone. A cell just wouldn't have worked in my story 🙂