RDP Monday: Marble
Middle English: via Old French (variant of marbre ), from Latin marmor, from Greek marmaros 'shining stone', associated with marmairein 'to shine'.
********************
One of my sons always asked for Marble Cake for his birthday, only he called it "Narble Cake," until he was maybe eight or nine. We always thought it was cute, and were a bit disappointed when he started getting it right.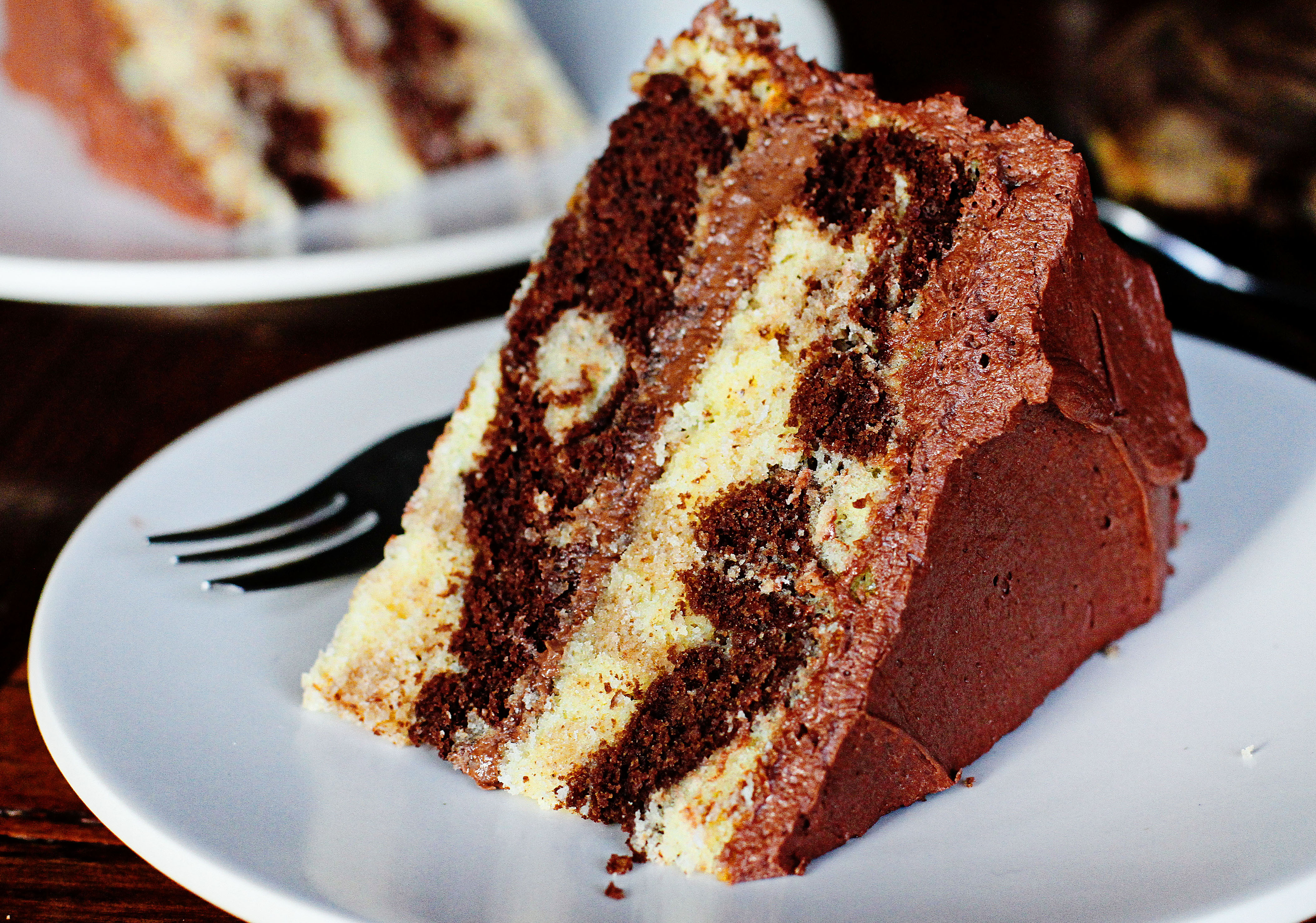 I don't know which he enjoyed more–the finished product, or helping me do the marbling:
He loved cutting the knife through the batter and make designs. I was always watchful that he didn't overmix it and ruin the contrast. And of course, I topped it with rich fudge frosting, and served it with a scoop of ice cream.
Those were fun days.